About Us
We are a Leading Real Estate Development Company in Nigeria
About Us
Nuel Osilama Global Investment Limited is wholly indigenous firms, owned and managed by a group of young and resourceful professionals. We started business previously as Nuel Osilama and Partners, which was strictly a property Development and Investment Company and later in 2015 was changed by a special resolution with the authority of Corporate Affairs Commission (CAC); under the Companies and Allied Matters Act of 1990 to Nuel Osilama Global Investment Limited due to Opportunities to diversify into other businesses in the global business market and participate effectively in sectors outside property investment.
We offers integrated services in the areas of Estate Developments, Estate Consulting, Manufacturing, Road Transportation, Sales and Business Development, Agricultural Development, Support Services to public and private sector clients.
The company was incorporated under the Companies and Allied matters Decree with a commitment to provide efficient services to our clients with a staff of highly qualified and resourceful personnel.
Business Focus
NUEL OSILAMA GLOBAL INVESTMENT COMPANY since inception has been involved in the art of providing quality services within the shortest possible time in the estate industries, manufacturing, transportation, agricultural inputs and consulting services. Our core area of concentration is estate development.
Our Mission
We are a team committed to providing technical and professional services in the areas of Real Estate, ICT, and Energy through diligence and commitment towards every task while adding value to all stake holders.
Our Vision
Our vision is to build an enduring proudly African and truly international Real Estate Development firm, an ICT and Energy company that seeks to provide necessary services that will add value to humanity.
Our Team
The Team Behind Nuel Osilama Global Investment Limited
Osilama E. Osilama
Chairman/C.E.O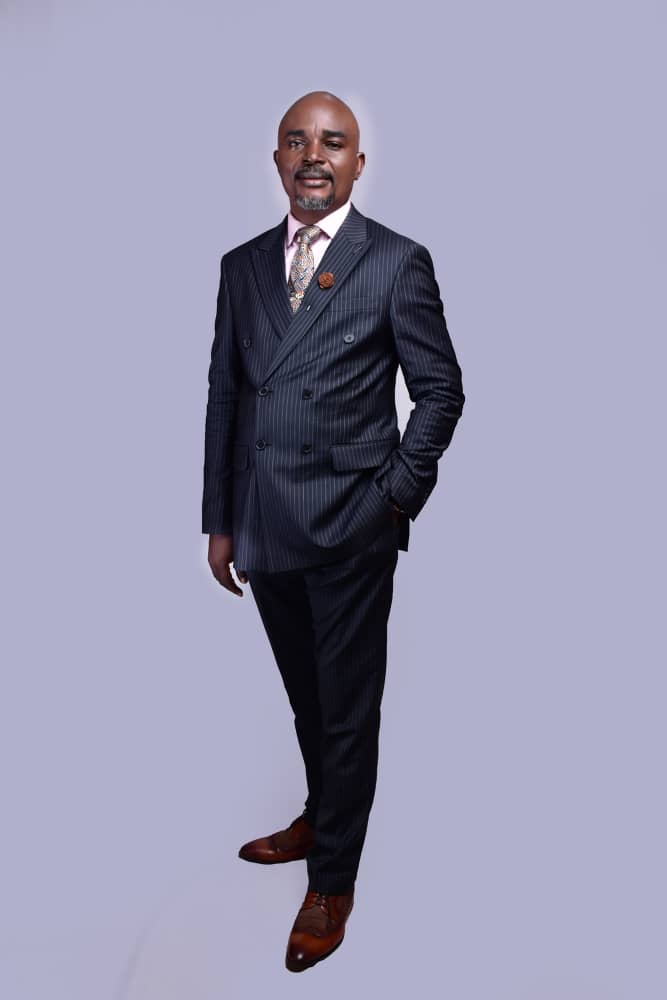 Osilama E. Osilama served his country in his capacity as a former Council Member & Assistant National General Secretary, Real Estate Developers Association of Nigeria (REDAN) 2011-2015 and two term as elected National Publicity Secretary of the Better Nigeria Progressive Party (BNPP).
As a pioneer member and Fellow of the Chartered Institute of Project Managers of Nigeria, he was appointed to represent the South-South Geo-political zone in the Institute's Governing Council in 2018. Due to his commitment and outstanding performance, at the expiration of his tenure in 2020. he was reappointed into the Governing Council for his second term to serve in the same capacity.
He is a member of the Chartered Institute of Auctioneers of Nigeria (CIAN),he was listed as one of the Outstanding 50 Real Estate CEOs in Nigeria in the past 60 years by the African Housing News as part of the record to mark Nigeria at 60 in 2020.
He is the Founding CEO, Nuel Osilama Properties Ltd, United Kingdom,
– Chairman / CEO, Nuel Osilama Global Investment Limited – a subsidiary of Nuel Osilama Group,
– CEO, Sogreat Nigeria Ltd and Sogreat Energy, Oil & Gas Ltd,
– CEO, Getshelters 24 Ltd (owners of Getshelters.com)
An Estate Surveyor by Training, Estate developer and Property consultant by practice & experience, Entrepreneur par excellence, Political analyst & Social Media Personality by interest, he is the current State Chairman of REDAN FCT Chapter. He is also  the Author of many books centred on spirituality, entrepreneurship and management.
Jennifer Omojo Osilama
Executive Director
Jennifer Omojo Osilama is the Executive Director, HR,Sales & Procurement, Nuel Osilama Global Investment Limited.
An Accountant by Training and a Business Strategy Consultant, her skill-set spans Finance, Accounting, Sales, Procurement, Business Development and Strategy. She is also passionate about Human Capital Development and giving back to society.
She started her career with Dari Investment Limited, Abuja – serving as the secretary to the MD/CEO from 2007 – 2010. Fueled by her entrepreneurial spirit and drive, she founded the "Photo Hall Photo Studio" located in Maitama, Abuja – providing best in class photography, videography & event coverage to thousands of clients within and outside the city of Abuja. She also the founder of Zoe Business limited – a fast growing player in the Pastry/Confectionery Industry with a Bakery in the heart of Abuja.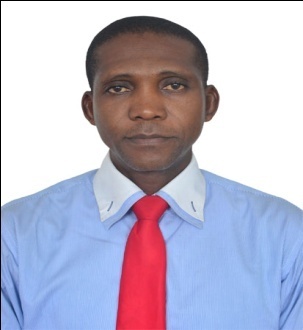 Dele O. Emmanuel
General Manager, Operations
He holds a Bachelors of Engineering (B.Eng) degree in Electrical/Electronic Engineering from the University of Maiduguri and a National Diploma in Agric. Technology. He supervises all company site operations. He has attended Trainings, Seminars and Courses in Safety and HSE.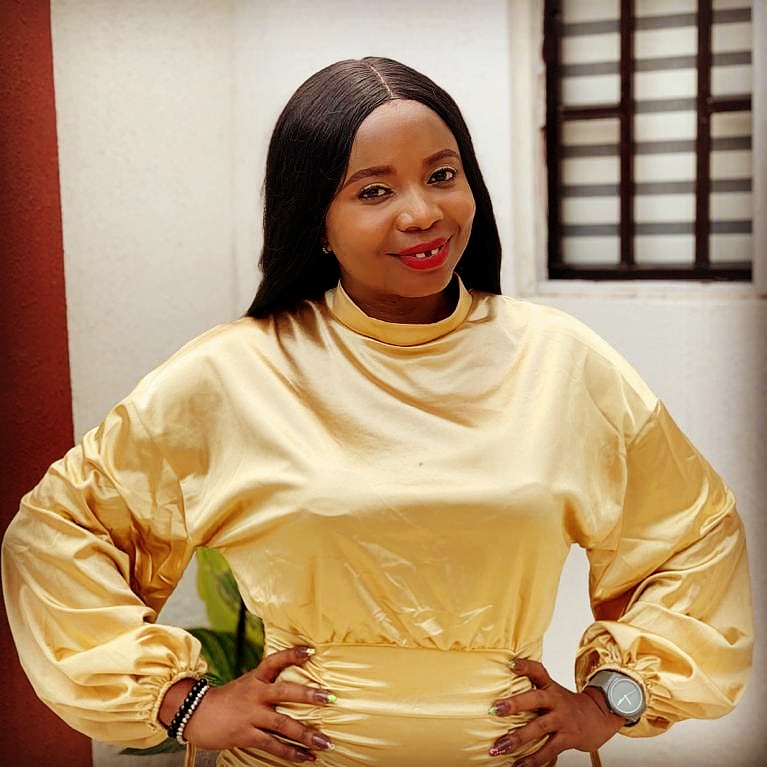 Mbong Uduak Isaac
General Manager, Sales & Marketing
She holds a B.sc in Accounting from National open university Nigeria, Diploma in Accounting from the University of Jos and has years of working experience with the Chartered Institute of Accountants Jos and other private organizations.
She is an experienced Business Development and Marketing Strategist, and previously worked as a Branch manager of the Organization.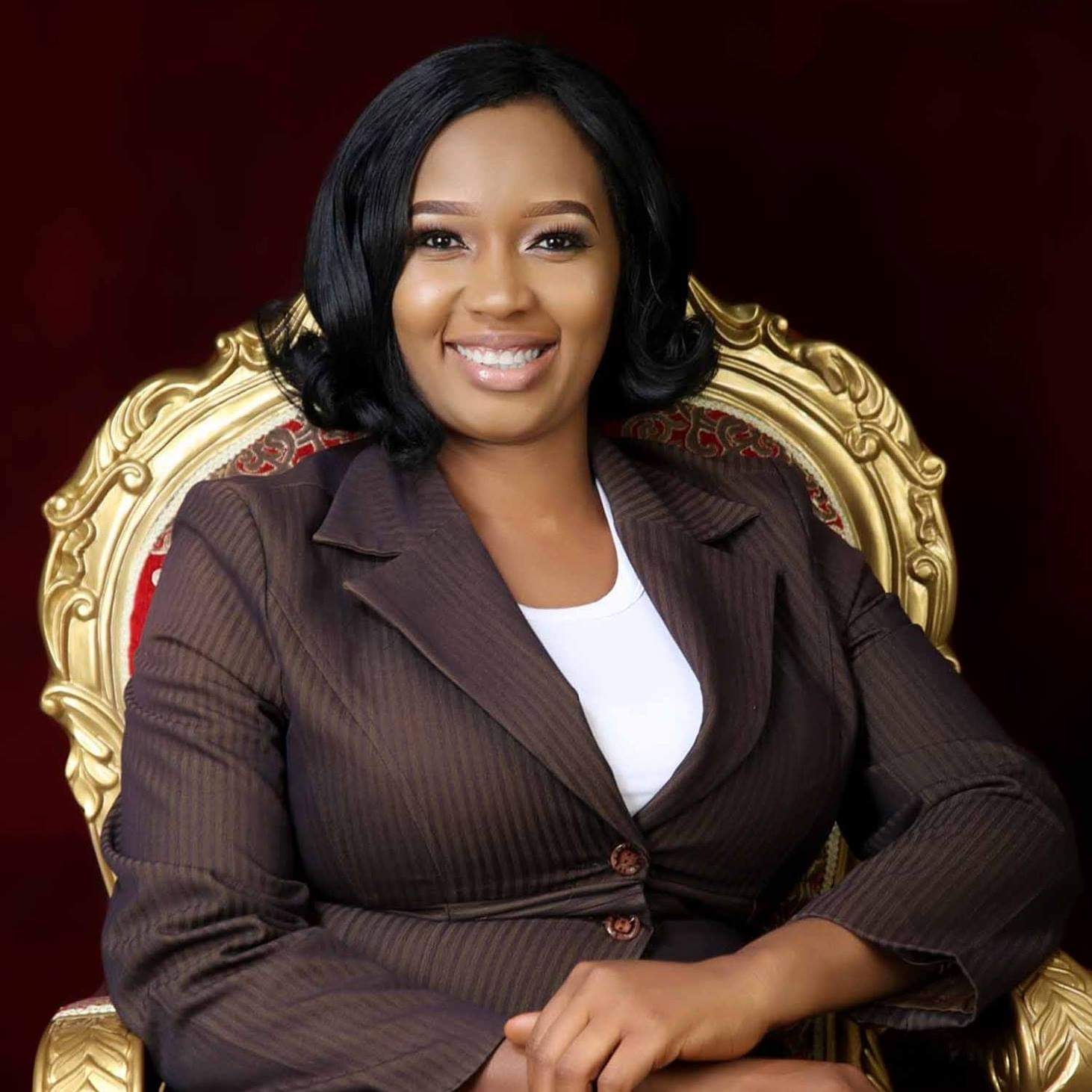 Nnenna Agu
Company Accountant
She currently serves as the Company Accountant of Nuel Osilama Global Investment Ltd. She has a B.Sc. in Banking and Finance , OND in Accountancy and is Computer literate. She previously worked with two reputable Schools here in Abuja as the School Accountant before joining the Organization. Won Most Efficient Staff twice in my first place of work and the head of Admin in my second place of work. She is Happily Married and blessed with children.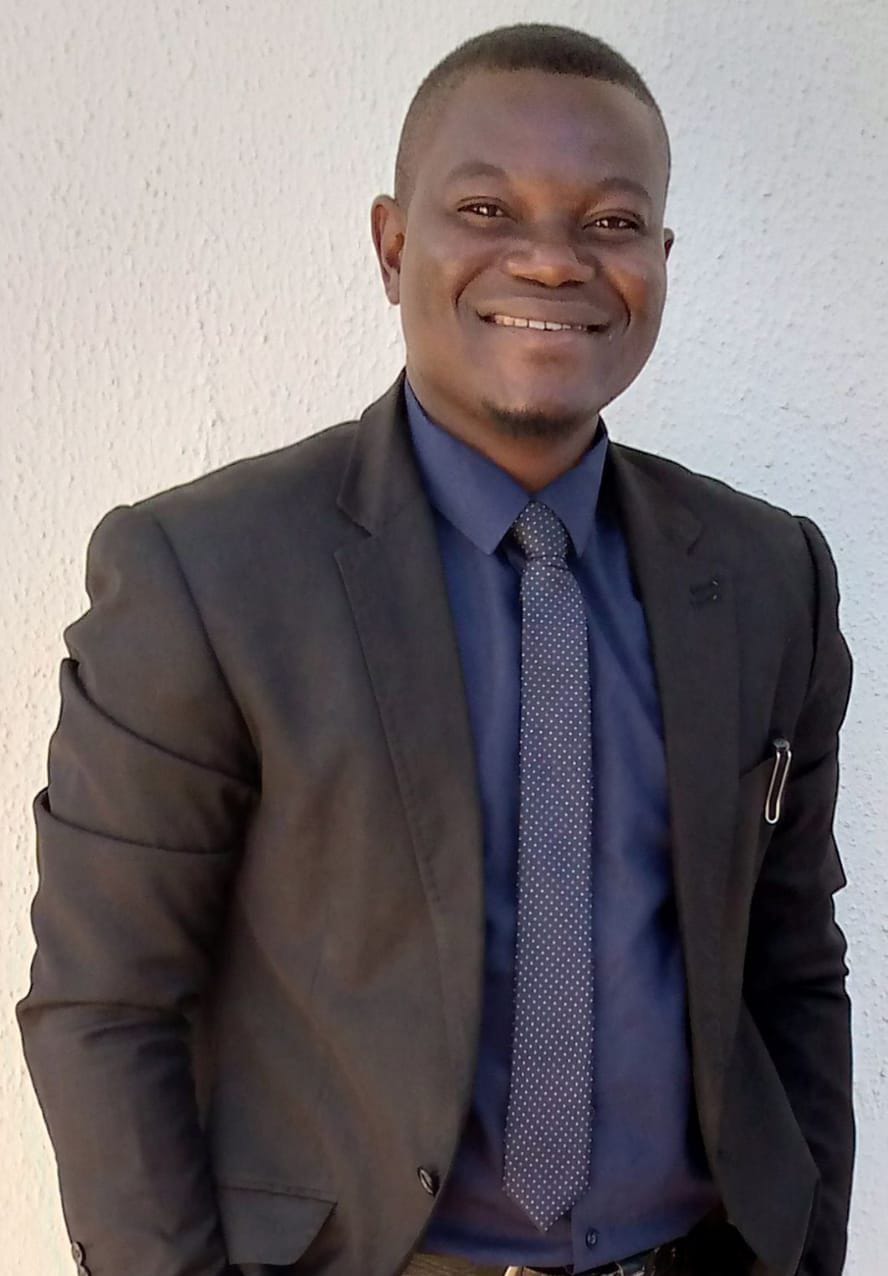 Rowland Abayomi
Company Architect
Rowland Abayomi Faith is the company Architect with years of experience and demonstrated history of working in the architecture and planning industry. He holds Higher National Diploma (HND) in Architectural Technology. He also holds a Post Graduate Diploma in Project Management and Diploma in Facility Management. He is responsible for all the Architectural Drawings, Construction/Project supervision of all Nuel Osilama Global investment Limited Estate.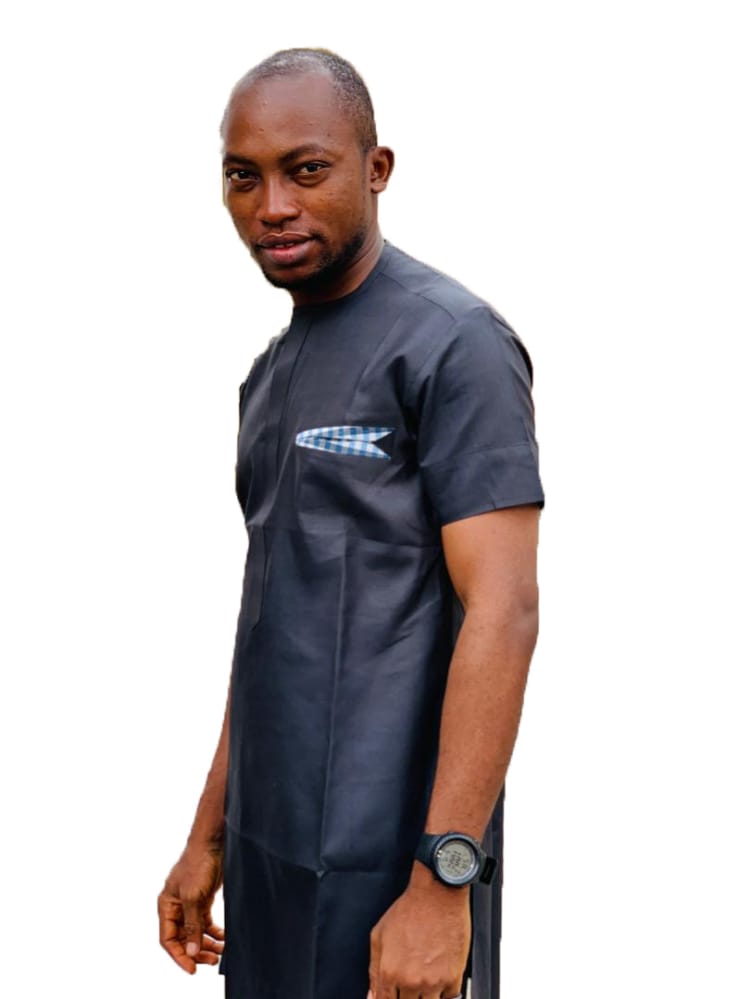 Busari Ayobami
Company Project Manager
He serves as the Company's Project Manager of Nuel Osilama Global Investment Limited. Where he has devoted 100 percent of his practice. His recent activities include Project Management, selling of the company products ( Estate Lands) within and outside Abuja, He previously served as a Branch Manager, ensuring smooth operational running of the Office at the Branch.
Busari Ayobami is both diligent in Real Estate Practice and committed to the profession. He joined the firm in 2020 after years of serving in other firms.
Aside from being a Realtor, Busari Ayobami is also an Urban Planner.
Busari Ayobami was born in Ilesha Osun State, Southwest Nigeria. He obtained his Bachelor of Technology in Urban and Regional Planning in Ladoke Akintola University of Technology in 2014.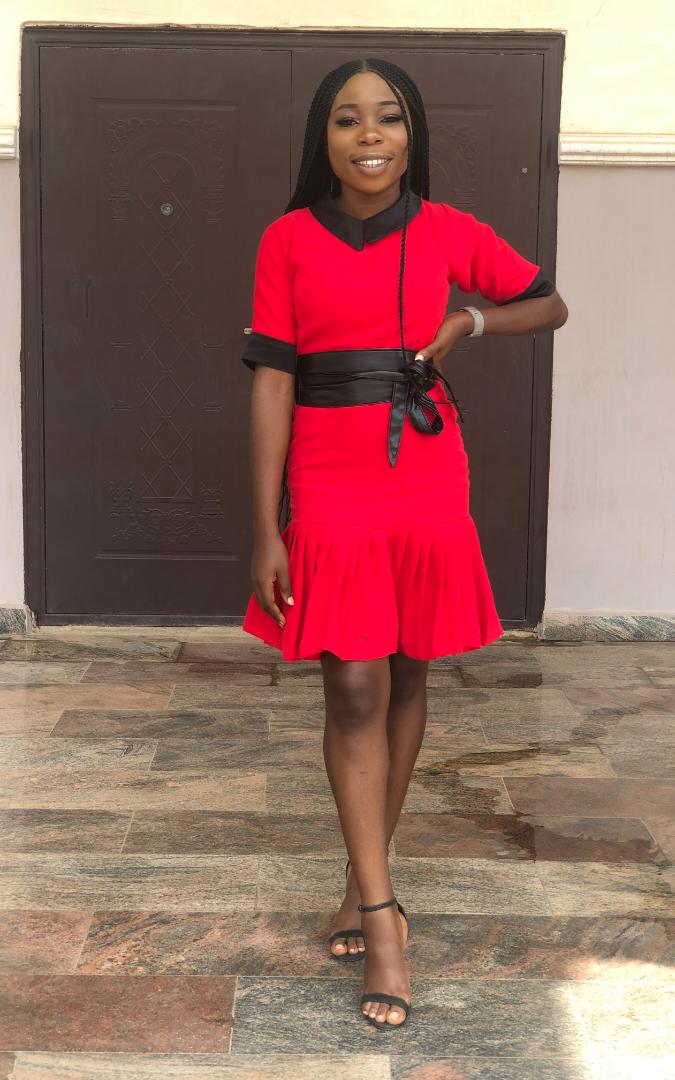 Joy Nwachukwu
Branch Manager, Jabi
She is the Jabi branch manager in Nuel Osilama Global Investment Limited, she brings to her position a well-established background knowledge in estate development. She contributes to marketing effectiveness by identifying short and long term issues that must be addressed; provide information and commentary pertinent to deliberations, recommending options and courses of action, implementing directives and to oversee the day to day administration of the branch office. Joy is a graduate of Rhema University and holds a Bachelors Degree in Mass Communication.
Our Strengths
COMPETENCE: We are best in whatever we do because our customers deserve the best of our products and services. Our services say it all and the patronage from users of our services attest to our claims.
TECHNOLOGY SAVVY ENGINEERS/BUILDERS: At NUEL OSILAMA GLOBAL INVESTMENT LIMITED, we boast of highly skilled and experienced engineers. We parade specialist in various fields of specializations relevant to our areas of business focus.
ONE STOP SOLUTION: At Nuel Osilama Global Investment Limited, our services are broad and integrated as our products and service platforms meet the needs of our clients.
COMPANY TO BEAT: Nuel Osilama Global Investment Limited has shown great potential for development and quick turnaround time for completion of projects. As a result our company is the company of choice by a lot of stakeholders in the building and construction industries. This can be attested to by the number of completed projects so far.
STEADY GROWTH: We have the ability to deliver strong project with excellent financial performance and results.
Innovations
We are always exploring new innovations and taking advantage of opportunities in the ever expanding, challenging, innovative competitive Nigerian environment.
The quest to prioritize quality and customer satisfaction has given us the opportunity to advance the business where others dare to tread.
Our strategy is creating platforms for all our customers to enjoy the best. This accounts for the impressive customer list and series of successful completed projects.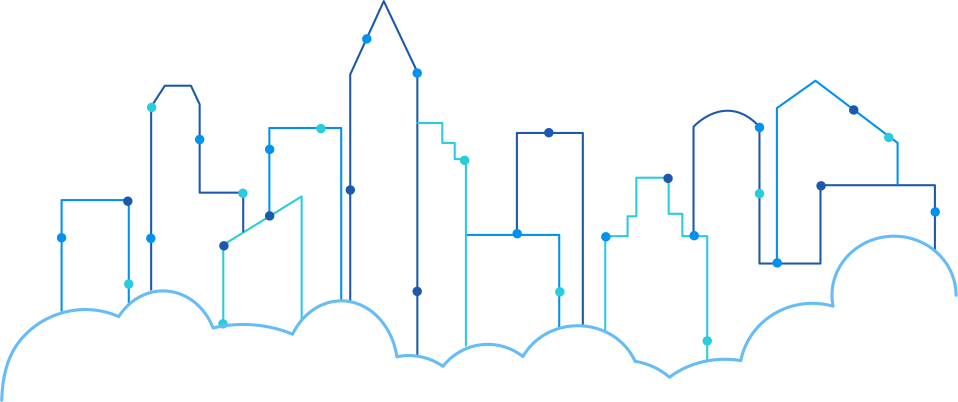 Our Policies
NUEL OSILAMA GROUP OF COMPANIES SAFETY POLICY.
Our members of staff are our most important asset. Therefore, the management is highly committed to creating a safe environment for staff to operate.
Our statement of general safety policy:
To maintain safe and healthy working conditions
To prevent accident and cases of work related ill health
To promote adequate control of health and safety risks arising from our work activities
To ensure safe handling of tools, equipment and operational surfaces
To consult with our employees on matters affecting their safety and health
To provide information, instruction and supervision for employees
To review and revise this policy as necessary at regular intervals.
Our community is made up of people and the place where we carry out our activities and operations.
Our community development policy is towards the following aims and objectives:
Establishing a community development programs to serve our host communities
Facilitating work in partnership with host communities and where appropriate with government, donors, NGOs, community based groups and other stakeholders.
Encouraging the full participation of host communities in project planning, implementation and monitoring.
Communication with social segments of host communities in order to assess their needs.
Paying special attention to the most disadvantaged social group
At NUEL OSILAMA GLOBAL INVESTMENT LIMITED, we represent quality and we aware that success of sign and signage projects are determined by the quality of raw materials.
Therefore, our trained personnel and group of experts follow certain rules and regulations in order to identify customer's requirements and international standards.
Our Quality Assurance activities are such that inspire the confidence of our stakeholders to the extent that our services and products meet pre-stated quality standards and will perform satisfactorily.